HOME > About Company > CEO Greetings
Everything related to high-frequency finned tubes, Seoyoon Plant
The customers who have invariably cherished and love Seoyoon Plant are welcome to visit our website .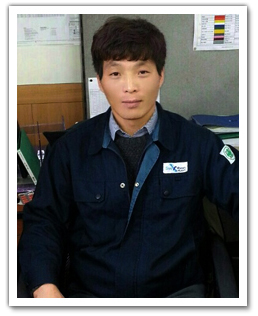 Hello. I am Kim Bog-Man, the CEO of Seoyoon Plant.
Seoyoon Plant has continuously make an effort to produce higher-quality products in a systematic and organized way as a company specialized in high-frequency finned tubes.
Seoyoon Plant has built customer trust through the activities for technology development and quality improvement based on the best technology. It will approach customers with the best products, the best technologies and rapid delivery.
Please give Seoyoon Plant your continued interest and support. Seoyoon Plant will do its best to comply with the delivery required by customers and maximize customer value as a company which provides the best quality products for customers.